Reed Diffusers are an easy and inexpensive way to add fragrance to any space.
They use reeds, which are made from rattan, to absorb and disperse scents. They come in a variety of scents, from energizing to relaxing. They're a great alternative to candles, which can be messy and don't last as long.
They are also an eco-friendly option to air freshening since they emit fewer emissions than other air fresheners. They are perfect for those who love natural ingredients and want to enjoy the soothing aromas of essential oils in their home without all the hassle and expense.
The best reed diffusers are simple to use and provide a subtle scent that spreads evenly throughout the room. They are also safe for children and pets to use and don't contain any harmful chemicals or toxic materials.
How to Use a Reed Diffuser:
The first step in using a diffuser is to uncap the bottle and allow it to cool. Some reed diffusers are prefilled with the scent liquid, but if yours isn't you'll need to pour a few ounces of oil into the vessel before inserting the reeds. Once the reeds are in, flip them over to expose the oil-soaked ends. It's important to flip the reeds frequently to encourage them to release their full fragrance, or the oil will become clogged over time.
Choose a high-quality blend of oils for your diffuser. This is especially important if you're using it in a child or pet-friendly area, as some oils can be toxic to them. You should also look for fragrances that are alcohol-free, paraben-free, and phthalate-free.
Some reed diffusers are scented with a single essential oil, but other brands offer blended oils that mix several different aromas together. These are usually a good idea because they will be less expensive, but you should still make sure that the essential oils used in the fragrance are high-quality and that they're a blend you'll actually enjoy using.
How to Select the Right Fragrance for Your Diffuser:
When choosing a fragrance, you should consider what scents you enjoy and how long you need it to last. You can also think about where you'll be placing the diffuser in your home, as some fragrances are best for high traffic areas, while others are better for a more private spot.
If you're shopping for a reed diffuser to place in your bedroom, consider selecting a fragrance that is either relaxing or energizing. For example, lavender is a favorite for many people, and it's often considered the most effective essential oil for relieving stress.
Alternatively, you can opt for a citrus- or woody-scented diffuser to give your room a clean and fresh vibe. These scents are typically easier to find and are also more likely to appeal to your sense of smell, so you'll be able to smell them longer.
You'll also want to choose a diffuser that is lightweight, and can be easily moved around your house. Some reed diffusers come with a holder to keep the bottle steady on a surface, so that you can rotate it and change the scent without having to worry about dropping it. This will save you a lot of time and trouble and will help to ensure that your diffuser doesn't break.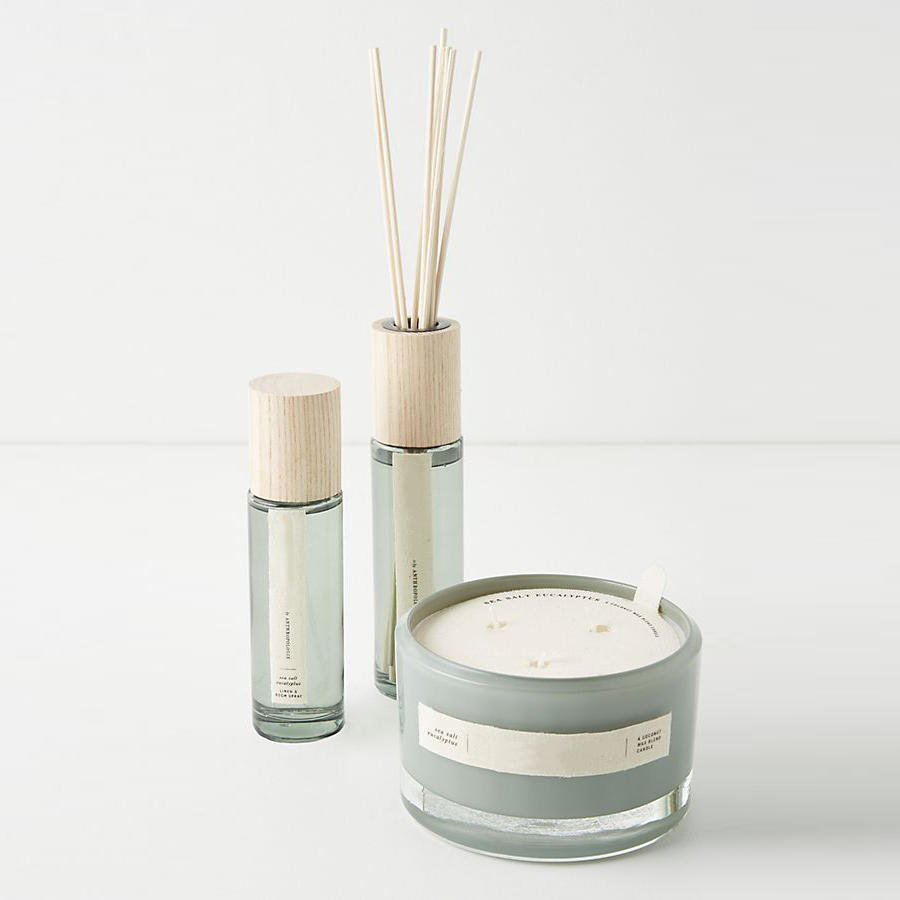 Homemade Yellow Patchouli Reed Diffuser A29154
Factory Item No:
A29154
Product name:
homemade yellow patchouli reed diffuser
Material:
High-quality Fragrance/Color box
Scent:
OEM Acceptable
Bottle Size:
D43*H145MM
Box Size:
45*45*260mm
Volume:
100ml
Shelf Life:
2 years
Color Box:
OEM Acceptable
Logo:
OEM Acceptable
Product Weight:
300G
PCS/CTN:
25PCS
Outer Carton Size:
250*250*285MM
Outer Gross Weight:
8.5KG