From calming lavender scents to zesty citrus options, these luxury scented candles add a touch of opulence to your home. Plus, many of the best brands make their products ethically, with strict labor laws and not using low-cost production methods that can lead to the exploitation of workers.
While it's easy to find a cheap candle at the drugstore, there are certain characteristics that truly set a luxury fragranced candle apart from the rest. The first is the quality of ingredients that are free from phthalates, paragons, and synthetic fragrances. Then, you'll want to look for an all-natural wax that doesn't produce much soot or toxins when burned. Then, high-grade fragrance oil and a clean-burning wick will ensure the candle lasts longer. Finally, a sleek design that's sure to impress is a must-have.
The best luxury scented candles will also have a clear brand identity that's conveyed through the name, packaging, and overall aesthetic of the product. This can help customers distinguish between different products and create brand loyalty. A good example is the company M&SCENT Co., Ltd, which has a simple but elegant logo and a consistent aesthetic that carries through with every single one of its products.
A few other things to keep in mind when shopping for a luxury fragranced candle are the scent, size, and container. The scent of a candle can have a powerful impact on your mood, so try to find an option that complements the style of your space. If you're looking for a candle to relax after a long day, consider opting for a relaxing scent like lavender or chamomile. If you're feeling anxious, however, the scent of a rose or citrus might be more energizing.
You'll also want to keep an eye out for a candle with a premium, reusable vessel. Some luxury candles come with a ceramic or brass candle holder that can be repurposed after the scent has faded. This is great for those who love to switch up their decor on a regular basis or want to regift a candle to a friend.
With that said, there are a lot of options out there, so it's important to choose wisely when making your purchase. Luckily, there are plenty of places to get your hands on the most luxurious candles online. Many of these stores have been reviewed by the experts and are ranked according to their quality. This makes it easy for you to find a candle that suits your needs and preferences. You can even compare the prices of similar candles from various outlets. This way, you can pick the one that offers the best value for your money. Moreover, these online shops operate around the clock so you can shop whenever you have time. This is unlike the traditional brick-and-mortar stores, which have fixed opening hours.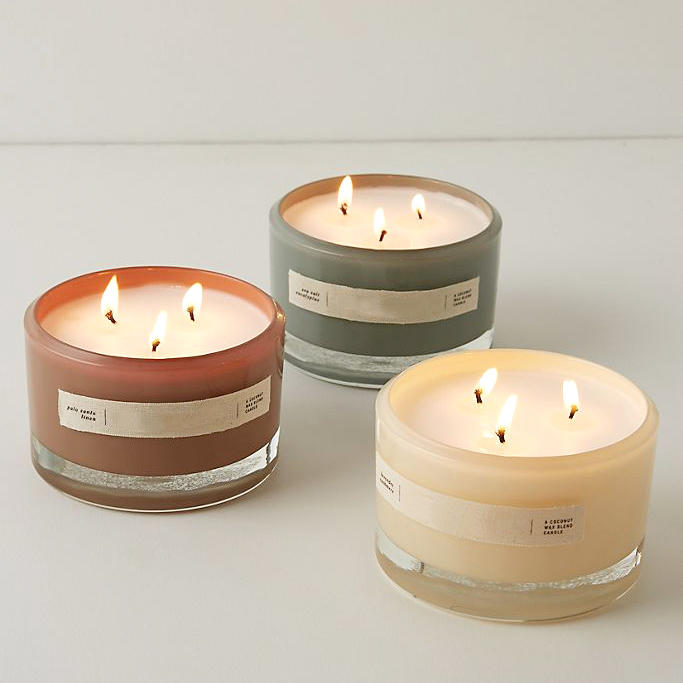 M&Scent Wholesale Luxury Private Label Scented Soy Candles Jars A29272
Factory Item No:
A29272
Product name:
M&Scent Wholesale Luxury Private Label Scented Soy Candles Jars
M&Scent private label scented crystal candles in bulk
M&Scent wholesale luxury custom private label soy wax candle
M&Scent candles private label scented with wooden lids for home decorative
Material:
High-quality Fragrance/Framed& box/Logo Label/Soy Wax
Scent:
Based on customer's requirements
Cup Size: 
D107*H62MM
Box Size:
112*112*67MM
Wax Capacity:
230g  / 8.1oz
Burn Time Lasts:
35-50 Hours
Handmade:
Yes
Logo:
OEM Acceptable