A Scented Candle is an ideal addition to any home as it can help mask odors and add a sense of peace and comfort.
When selecting a scented candle, make sure that you choose one that has a good fragrance throw, burns evenly, and has an enticing aroma. It's also important to ensure that your wick is properly trimmed, so the candle will last as long as possible.
Scented candles are a popular and inexpensive decor item that has many uses. They are often available in attractive and decorative containers or jars. They also offer a variety of scents and are popular for use in aromatherapy. They are available in different sizes and can be purchased at many department stores and online.
The main ingredient in scented candles is wax. There are a few different kinds of wax, with paraffin being the most common. This wax is cheap and holds scent well, but it also releases harmful soot into the air when melted.
Another popular wax alternative is soy wax, which is made from soybeans and is eco-friendly. Soy wax is not only cheaper than paraffin, but it is also much cleaner and longer-lasting.
If you're looking for a scent that will keep you relaxed and focused, opt for a candle with citrus or minty aromas. These scents can calm anxious minds and help you concentrate better when working from home.
There are also a number of fragrances that can help you fall asleep or feel energized when a calming scent is needed, such as lavender and eucalyptus. These scents can also be beneficial for those who are suffering from allergies or sinus congestion.
The best-scented candles are usually made with natural, nontoxic materials, including essential oils or plant extracts. Some are even vegan or cruelty-free, which is an added benefit for anyone who values their health and well-being.
Soy and coconut waxes are the most popular types of vegetable waxes for scented candles, because they're eco-friendly and burn cleanly. They also have longer-lasting burns and are less likely to release harmful chemicals into the air when melted.
Aside from being a healthy and environmentally friendly option, soy wax is also very fragrant. It produces an intoxicating, lingering aroma that will fill any room with a soft, gentle scent.
If you're interested in trying out soy wax candles, try this scented soy candle from M&SCENT Co., Ltd. This minimalist-style candle is made with a blend of soy blend wax, all-cotton wicks, and a simple fragrance profile that includes pear, bergamot, and jasmine.
The company's scented candles are cruelty-free, phthalate-free, and petroleum-free, making them an excellent choice for your home. They have a variety of scents to choose from, including classic and contemporary styles, so you'll be able to find the perfect candle for your home.
Italic is also a great place to look for eco-friendly, soy wax candles. Their scents are crafted in Switzerland and come with a very strong fragrance throw that will travel throughout the room. This is an especially handy feature if you want to fill your whole house with a gorgeous scent without having to constantly light up other candles or spray the entire room with an air freshener.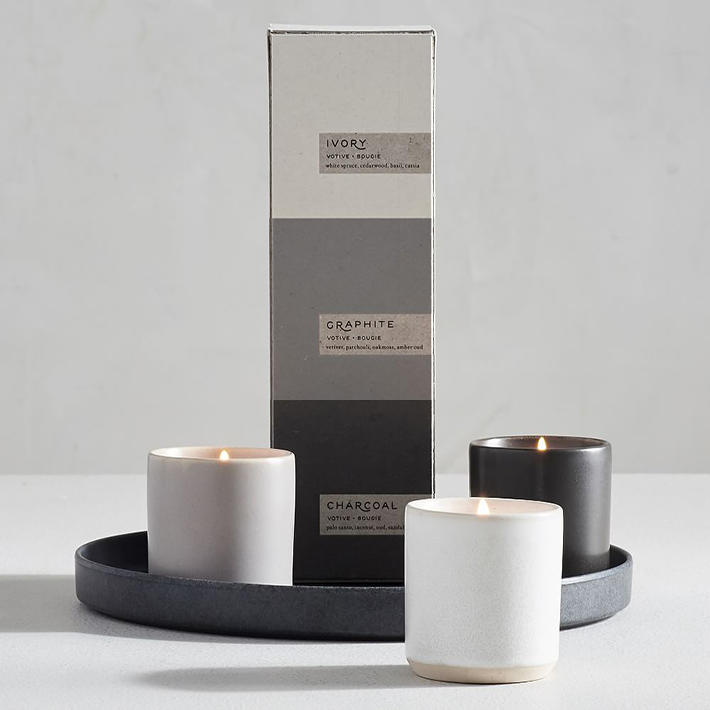 Custom Private Label Luxury Ceramic Scented Candle Gift Set A29218-Valuables
Factory Item No:
A29218-Valuables
Product name:
 Custom Private Label Luxury Ceramic Scented Candle Gift Set
Material:
High-quality soy wax/Spray color/Logo Label
Scent:
Based on customer's requirements
Color Box Size:
L75*W75*H230mm
Cup Size:
D60*H70mm
Wax Capacity:
70g*3 
Burn Time Lasts:
35-50 Hours
Handmade:
Yes
Logo:
OEM Acceptable
Product Weight:
540g
PCS/CTN:
20 PCS
Outer Carton Size:
Outer Gross Weight: