Reed diffusers
are known for their unique fragrance diffusion method, which sets them apart from other air freshening products. The way reed diffusers disperse scents is a defining characteristic. Here are the key characteristics of fragrance diffusion in reed diffusers:
Slow and Steady: Reed diffusers release fragrance slowly and steadily over time. This gentle diffusion creates a consistent and subtle aroma in the room, ensuring that the scent is not overpowering.
Capillary Action: The reed sticks used in diffusers are made of porous material, such as rattan or bamboo. These sticks have small channels that allow the scented oil to travel up the reeds through capillary action. This process draws the fragrance from the container and gradually releases it into the air.
Continuous Aroma: Unlike some other air fresheners that rely on periodic sprays or bursts of scent, reed diffusers provide a continuous and uninterrupted fragrance experience. As long as the reed sticks are properly placed and the scented oil is present, the diffusion continues.
Customizable Intensity: You can control the strength of the fragrance by adjusting the number of reed sticks used. Adding more sticks will increase the diffusion rate, resulting in a more intense scent, while using fewer sticks will produce a milder aroma.
No Heat or Electricity: Reed diffusers operate without the need for heat or electricity. This makes them a safe and energy-efficient option for adding fragrance to a space. They are also suitable for use in areas where open flames or electrical outlets may not be practical or allowed.
Long-Lasting: Reed diffusers are known for their longevity. Depending on the size of the container and the number of reed sticks used, they can provide fragrance for several weeks to several months before needing to be refilled or replaced.
Low Maintenance: Maintaining a reed diffuser is minimal. Periodically flipping the reed sticks (typically once a week or when you want to refresh the scent) is usually the only maintenance required.
Even Distribution: Reed diffusers disperse fragrance evenly throughout the room, ensuring that the entire space is filled with the desired scent. This even distribution contributes to a pleasant and immersive olfactory experience.
Subtle Aroma: Reed diffusers are excellent for creating a subtle and background fragrance rather than an intense, overpowering scent. This makes them suitable for areas where a light, non-intrusive aroma is preferred.
No Residue: Unlike some scented candles or air fresheners that can leave residue, reed diffusers do not produce any wax, soot, or particulate matter. They are a clean and mess-free way to enjoy scents.
In summary, the fragrance diffusion in reed diffusers is characterized by its gentle, continuous, and customizable nature. This method of scent delivery creates a pleasant and long-lasting aroma that enhances the ambiance of a room without the need for heat or electricity.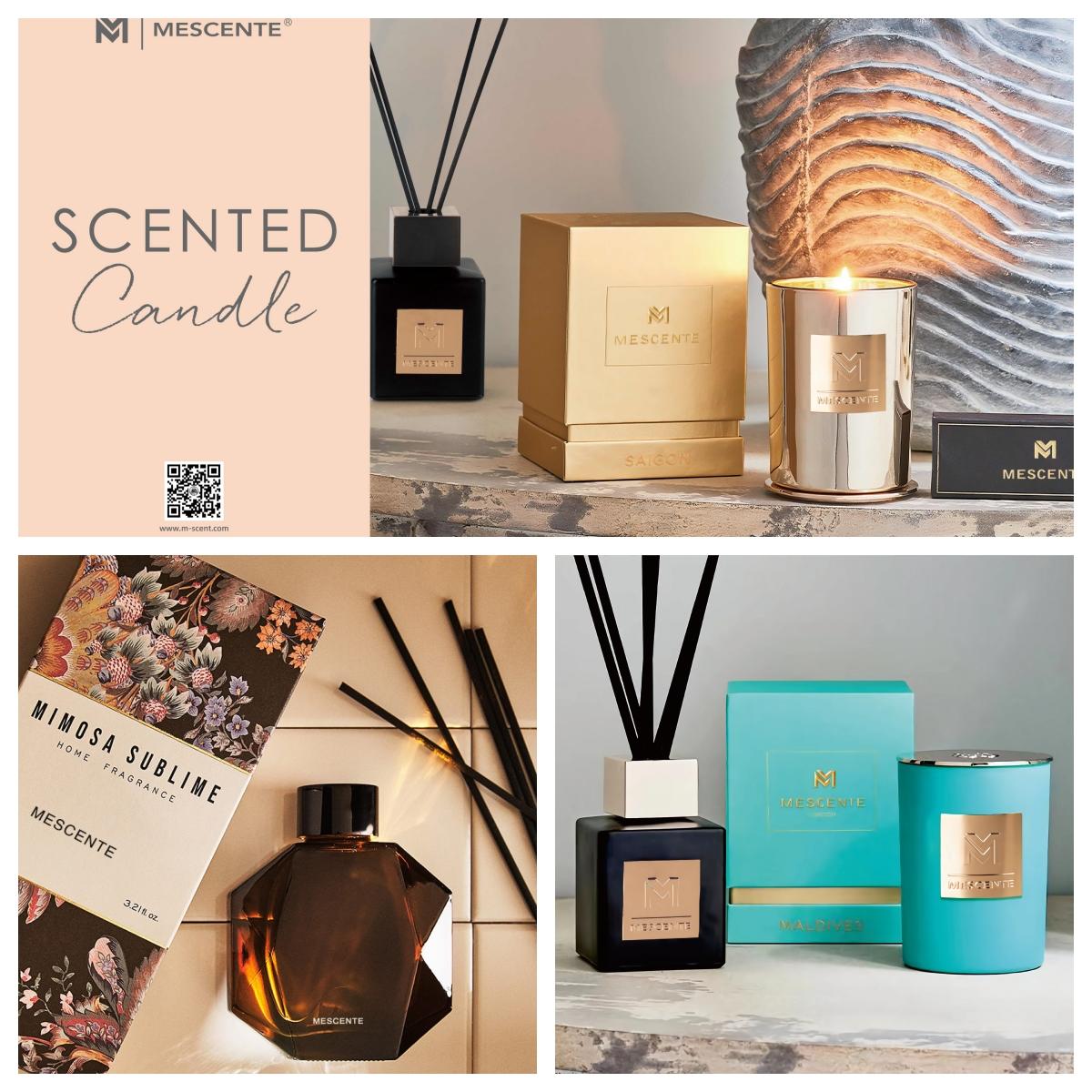 M&Scent wholesale luxury 500ml black bottle diffuseur Reed fragrance reed diffuser with gift box