Adding luxury scented candles to your home can significantly help you achieve a certain atmosphere and feel.
Whether you are trying to create an airy, whimsical atmosphere with delicate flowers or a more sophisticated farmhouse-style setting with rustic elements, the proper use of luxury candles can easily enhance your design and styling goals.
Unlike regular candles, which often come with one or two basic fragrances, luxury scented candles are curated with a symphony of fragrances that harmonize and complement each other to create an intoxicating scent experience. This translates to a richer, more layered aroma that is much easier to take in and won't leave lingering artificial scents behind.
In addition, luxury scented candles tend to be longer-lasting than their cheaper counterparts. They also burn more slowly than paraffin-based candles, which means you can savor the scent up to 50% longer.
Some luxury scented candles are also crafted from high-quality materials, such as hand-poured vegetable wax and lead-free cotton wicks. These natural ingredients are important for a candle's longevity and scent quality, as they are less likely to break down over time and release harmful chemicals.
The type of candle wax a luxury candle is made from makes a huge difference in the way it burns and the way its scent is released. The best luxury scented candles are usually made from soy, coconut, or beeswax, as these natural alternative waxes burn more slowly and give the scent of the candle a longer duration.
Choosing the right wick is also crucial for a candle to burn properly and release its full scent. The wick can be a small component of the overall product, but it is critical to choose a high-quality wick that is long enough to produce the desired amount of heat and fragrance. The wrong wick can cause the candle to burn unevenly or not at all, and it can also cause the wax to melt prematurely and produce toxic fumes.
How to Choose a Custom Room Spray
CUSTOM ROOM & LINEN SPRAYS ARE MADE TO ORDER. Please allow up to two weeks for your order to be completed.
A room spray is an air freshener that is sprayed in a space to add a burst of fragrance and to mask unpleasant odors. It typically contains a mixture of water, alcohol, and essential oils or synthetic fragrance oil. It is a popular alternative to candles, which can be dangerous if children or pets are in the room. It is also a good option for use in areas where a scented candle would be prohibited, such as at work or in an apartment.
When choosing a room spray, it is important to consider how much fragrance you want to add to the space and how often you will use it. If you will be using it just to freshen the air, a light mist might be enough. If you plan on using it as a deodorizer, you will want to choose a stronger spray that can tackle even the strongest odors. You will also want to think about how quickly you need the scent to disperse. If you need it to be gone in a short amount of time, a quick-drying spray may be best.
There are many types of room sprays on the market. Some offer a variety of benefits, such as aromatherapy or stress relief. Others are specifically designed to target specific odors. For example, an odor-neutralizing room spray can be a great addition to a kitchen to help remove food smells. Other types of room spray are designed to enhance the decor of a space by adding a hint of color or a soft glow.
If you are looking for an easy-to-use and versatile air freshener, you should consider buying a plug-in or an electric odor eliminator. These devices work by releasing a small burst of fragrance in the air and can be set to turn on automatically at certain times. They are also great for tackling hard-to-tackle odors, like smoke or pet odors.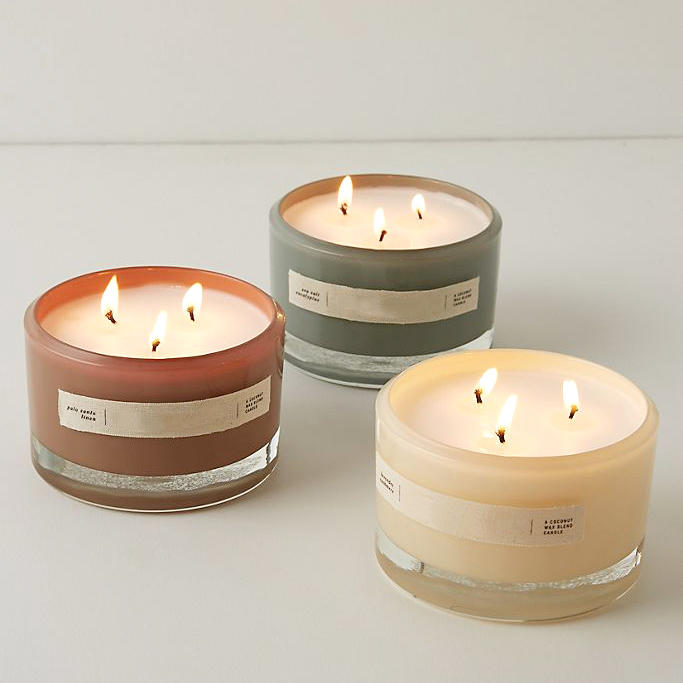 M&Scent Wholesale Luxury Private Label Scented Soy Candles Jars A29272
Factory Item No:
A29272
Product name:
M&Scent Wholesale Luxury Private Label Scented Soy Candles Jars
M&Scent private label scented crystal candles in bulk
M&Scent wholesale luxury custom private label soy wax candle
M&Scent candles private label scented with wooden lids for home decorative
Material:
High-quality Fragrance/Framed& box/Logo Label/Soy Wax
Scent:
Based on customer's requirements
Cup Size: 
D107*H62MM
Box Size:
112*112*67MM
Wax Capacity:
230g  / 8.1oz
Burn Time Lasts:
35-50 Hours
Handmade:
Yes
Logo:
OEM Acceptable