Home Fragrance
is used to create a pleasant smell in your home. You can use scented candles, reed diffusers and oil burner blends to make your home smell good. They can also act as mood enhancers and help to relax and re-energize you. These fragrance products are made of natural ingredients and essential oils that have therapeutic properties. They can also help in relieving stress, anxiety and depression. They are available in different flavors and scents to suit your taste. You can find them online or in stores near you.
A good home fragrance can instantly change the mood of a room. It can also create a welcoming atmosphere and increase the appeal of your home. It can have a positive impact on the health of your family members and guests as well. It can also help you overcome stress and anxiety and promote relaxation and sleep. Moreover, it can also boost your confidence and self-esteem. Hence, it is important to choose the right home fragrance that suits your lifestyle and personal preference.
The Home Fragrance market is dominated by the Supermarkets & Hypermarkets distribution channel, which contributed more than USD 4 billion in 2022. The other channels include online sales, independent retailers and specialty boutiques. Several factors are driving the growth of this distribution channel. These factors include rising preference for sustainable and natural products among consumers, increasing disposable incomes and growing prevalence of lifestyle wellness.
In addition to this, there is a rise in the number of people who are looking for personalized fragrances to match their individual preferences. This has prompted the manufacturers to produce customized fragrances that can be purchased online by customers. This has given a new dimension to the home fragrance market.
You can find a wide range of home fragrances in the market that are available in various shapes, sizes and packaging. The best place to buy them is online, where you can compare prices and the quality of the product as well. You can even read customer reviews and find the best home fragrance for your needs.
Choosing the right scent for your home can be tricky. There are many factors to consider, such as the purpose of your room and your personal preferences. For example, you might want a relaxing fragrance in your bedroom or an energizing scent in your kitchen or office. Then, there's the intensity of the scent — you may want something light and subtle in smaller spaces or a bolder scent for larger rooms.
Lastly, you should consider your allergies and sensitivities as some fragrances may be irritating to you or your family and friends. Some fragrances may be toxic to pets, so you should also research this before buying them. Also, some scents may be toxic to certain plants. Therefore, it's a good idea to consult with an expert before you start using them in your home. Ultimately, the most important factor is to select a scent that makes you feel happy and relaxed.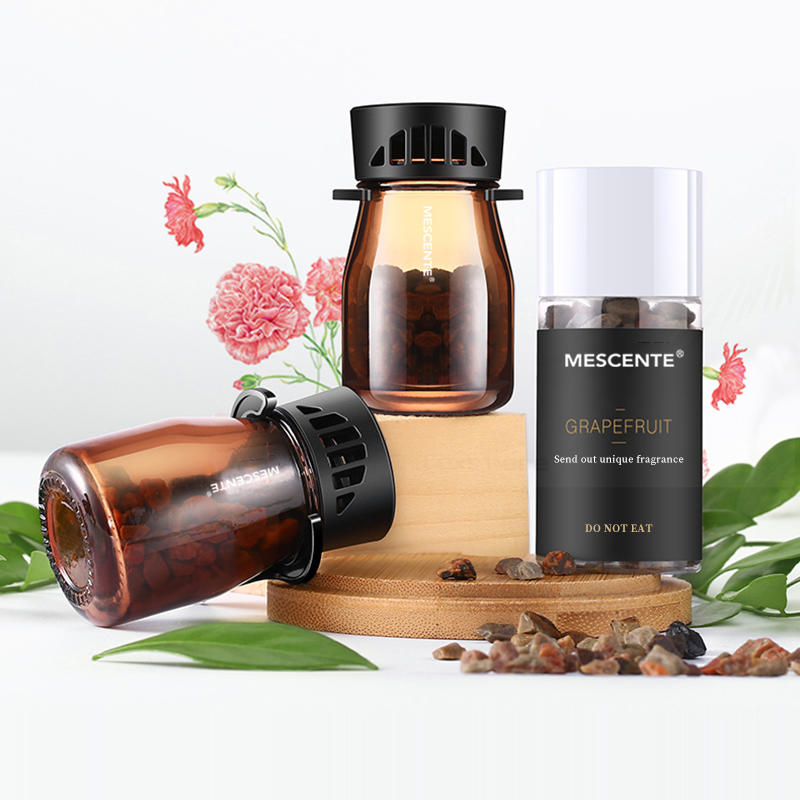 M&Scent Organic Custom Logo Mini Fragrance Car Air Freshener Bottles, Air Pump For Car