How to Choose a Scented Candle
A scented candle is a great way to add comfort and elegance to your home.
These candles come in a variety of shapes and sizes, so you can find one that suits your style. Many also make great gifts.
When choosing a scented candle, there are a few things you should consider: the type of wax, the fragrance, and the size of the room it will be used in. You can find these products at any store that sells home decor, including Bath & Body Works and Target.
Scented Candles Typically Use Paraffin or Soy Wax
The most common type of scented candle is paraffin, which is made from petroleum oil. This wax is cheaper than soy, but it can emit toxins when burned. Soy wax, on the other hand, is made from soybeans and burns cleaner than paraffin.
Oftentimes, scented candles have specific scents that evoke certain seasons or moods. For example, fall-themed candles are available in a variety of scents, from spicy cinnamon and pumpkin to nutmeg and eucalyptus.
Scents like lilac, sage and pine are perfect for autumn and winter, while citrus and florals evoke warmer days. If you're looking for a calming candle, try lavender and chamomile.
Some scented candles can be used in both the kitchen and the bedroom, but others should only be used in one space. You don't want a heavy fragrance to overpower the air in a room where you plan on sleeping, and you don't want the fragrance to interfere with food aromas in the kitchen.
A scented candle can help you feel more relaxed and calm when you're stressed or anxious. It can help you sleep better at night and can also help reduce inflammation and pain.
It can also help you to forget about negative thoughts or feelings, and it can even help you improve your memory. A scented candle can help you to focus more and be more productive during the day.
There are so many different scented candle styles to choose from, and it can be overwhelming at times. But if you take the time to research, you'll be able to find a scented candle that will suit your needs.
Some of these scented candles have special fragrances, such as lavender or lemon, that help to alleviate stress and anxiety. This is especially helpful for people who suffer from depression or other mental health issues.
The smell of a scented candle can also help to relieve symptoms such as fatigue, insomnia, nausea, headaches, and migraines. This is because the scent will help to stimulate your brain and help you relax.
Scented candles can also be used to create a soothing ambiance when you're working on a project or just need to unwind. These are a great addition to any office, bedroom, or living room.
These candles can be purchased in a variety of containers, from glass jars to wooden lids. Some candles also feature a frosted or colored jar, which adds to the decorative appeal of your home.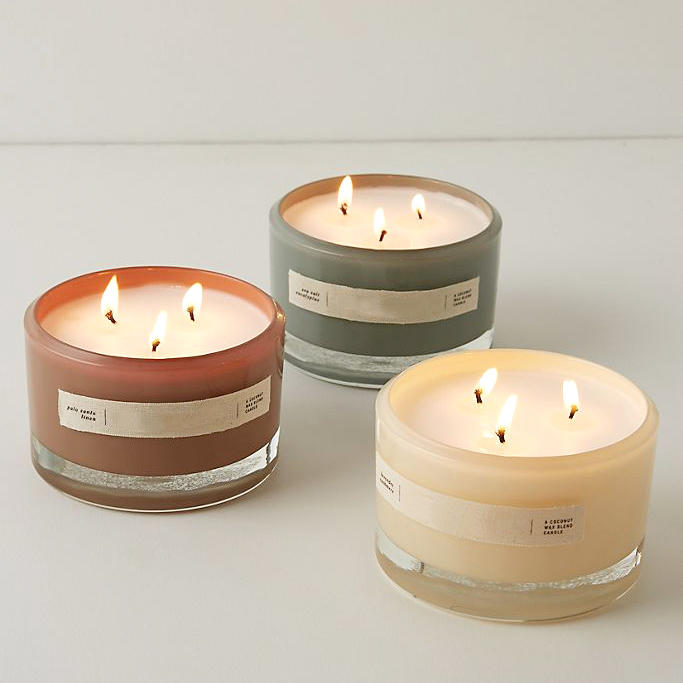 M&Scent Wholesale Luxury Private Label Scented Soy Candles Jars A29272


Factory Item No:
A29272
Product name:
M&Scent Wholesale Luxury Private Label Scented Soy Candles Jars
M&Scent private label scented crystal candles in bulk
M&Scent wholesale luxury custom private label soy wax candle
M&Scent candles private label scented with wooden lids for home decorative
Material:
High-quality Fragrance/Framed& box/Logo Label/Soy Wax
Scent:
Based on customer's requirements
Cup Size: 
D107*H62MM
Box Size:
112*112*67MM
Wax Capacity:
230g  / 8.1oz
Burn Time Lasts:
35-50 Hours
Handmade:
Yes
Logo:
OEM Acceptable